Seasonal tree pruning can improve the health of your trees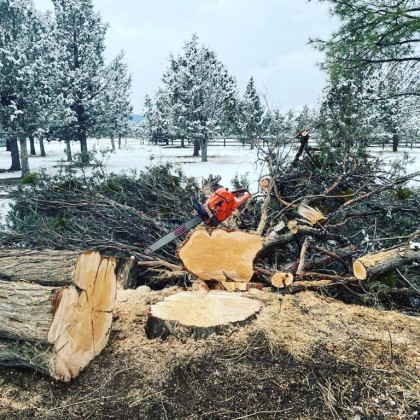 Beautiful trees require consistent care. Tree pruning is one of the many ways you can improve the look of your trees and foster healthy growth. Hire the pros at Ace Tree Care and Forestry to remove unwanted limbs or twisted branches. With consistent care, you'll notice improved growth along with healthier flower and fruit production.
Visit our Testimonials page to read why clients in Redmond, OR and the surrounding area prefer our services over the competition.
Hire a professional team to tend to your property
We're in the business of keeping your property beautiful. Turn to our team for:
We offer military and law enforcement discounts. Contact our team today to set up your land clearing service in Redmond, OR or the surrounding area.