Stump removal services in Redmond, OR and surrounding areas.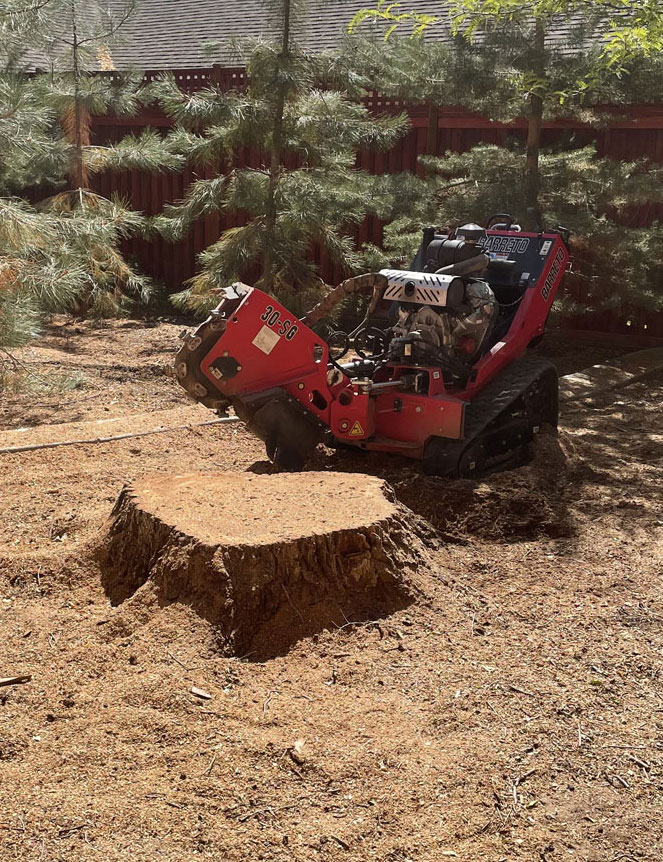 Eliminate stubborn stumps in a flash with professional stump removal.
Our team will:
Convert your stump to mulch
Grind your stump down below ground level
Remove any leftover debris from your property
Don't put up with pesky stumps. Contact us to schedule your stump grinding service. We offer special discounts for those in the military and individuals working in law enforcement in Redmond, OR and the surrounding area.