Stump removal services in Redmond, OR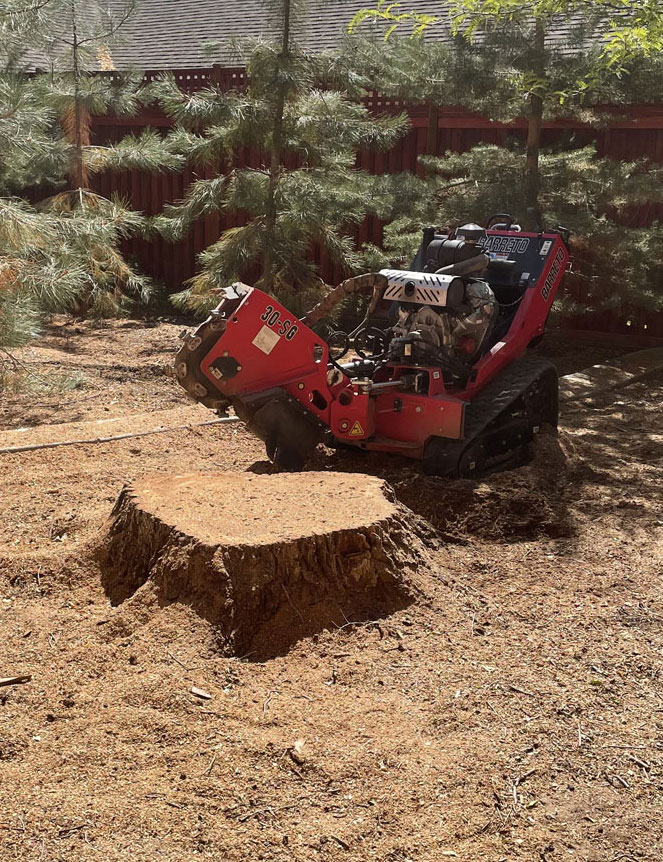 Eliminate stubborn stumps in a flash with professional stump removal. Ace Tree Care and Forestry uses state-of-the-art machinery to completely remove your stump down to the roots. If you're worried about having an unsightly hole on your property, you're in luck. We'll backfill the area after we're finished.
Sick of looking at tacky stumps?
If you prefer a less invasive approach to tackling your stump problem, consider scheduling stump grinding. Our team will:
Convert your stump to mulch
Grind your stump down to ground level
Remove any leftover debris from your property
Don't put up with pesky stumps. Call 541-550-8001 now to schedule your stump grinding service. We offer special discounts for those in the military and individuals working in law enforcement in Redmond, OR and the surrounding area.